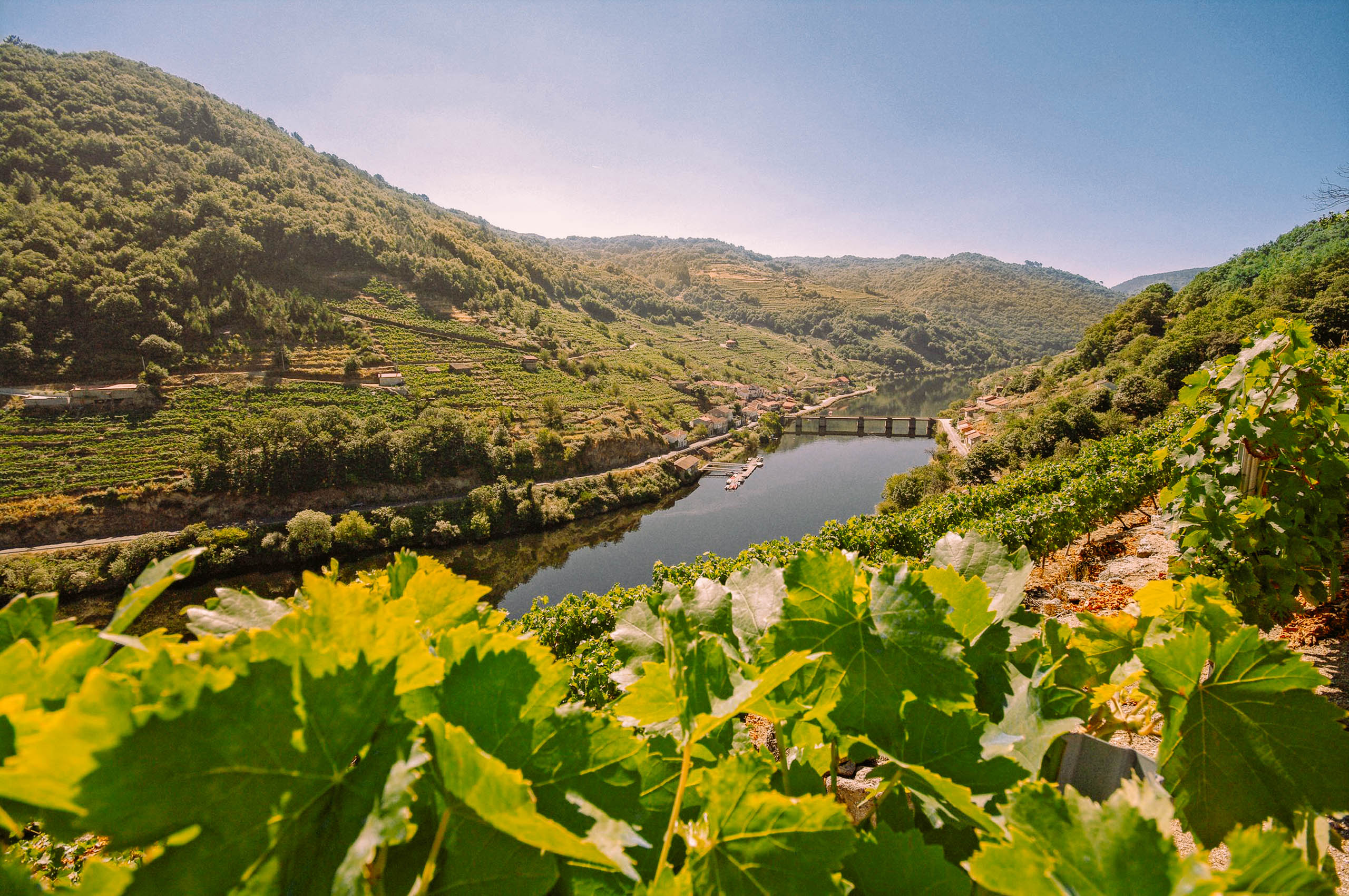 Heroic viticulture and traditional
elaboration in the slopes of the Miño river
Our vineyards are in the slopes of the Miño river, one of the most spectacular wine regions in Spain. Thanks to the spectacular shape of the Ribeira sacra canyons, the plots are influenced by a continental microclimate, with long and hot summers and mild autumns, perfect for the ripening of our grapes. Rainfalls are usually high, and the wines blow strongly in the area, helped by the shape of the valleys.
The harvest is carried out completely manually, accessing through paths and even by the river. The defiance of vertigo from the terraces results in limited harvests of grapes with very concentrated flavours and fruity and subtle aromas. The red wines are characterized by their intense cherry colour, with a pleasant flavour, smooth on the palate and elegant aftertaste; the white wines are fresh, with intense and fruity aromas and, at the same time, with a great fullness on the palate.
Vía Romana is part of one of the oldest denomination of origin in Galicia, with more than 2000 years of history that are reflected in the way we make our wines.
 The expert hands of those who harvest and their respect for this land challenge the vertigo from the terrace to manually pick the grapes that are the origin of our wines.
We let each wine mark its own times and we respect its maturation so that it reaches our glasses when it decides, without haste.
In Vía Romana you will be able to learn in detail the traditional elaboration of our wines and every corner of the winery while enjoying the spectacular landscape of the Ribeira Sacra. Come and discover all the secrets of our winery.
In Vía Romana we elaborate
Vía Atlántica
O Rosal, Pontevedra
Lagar de Deuses
Pazos, Ourense