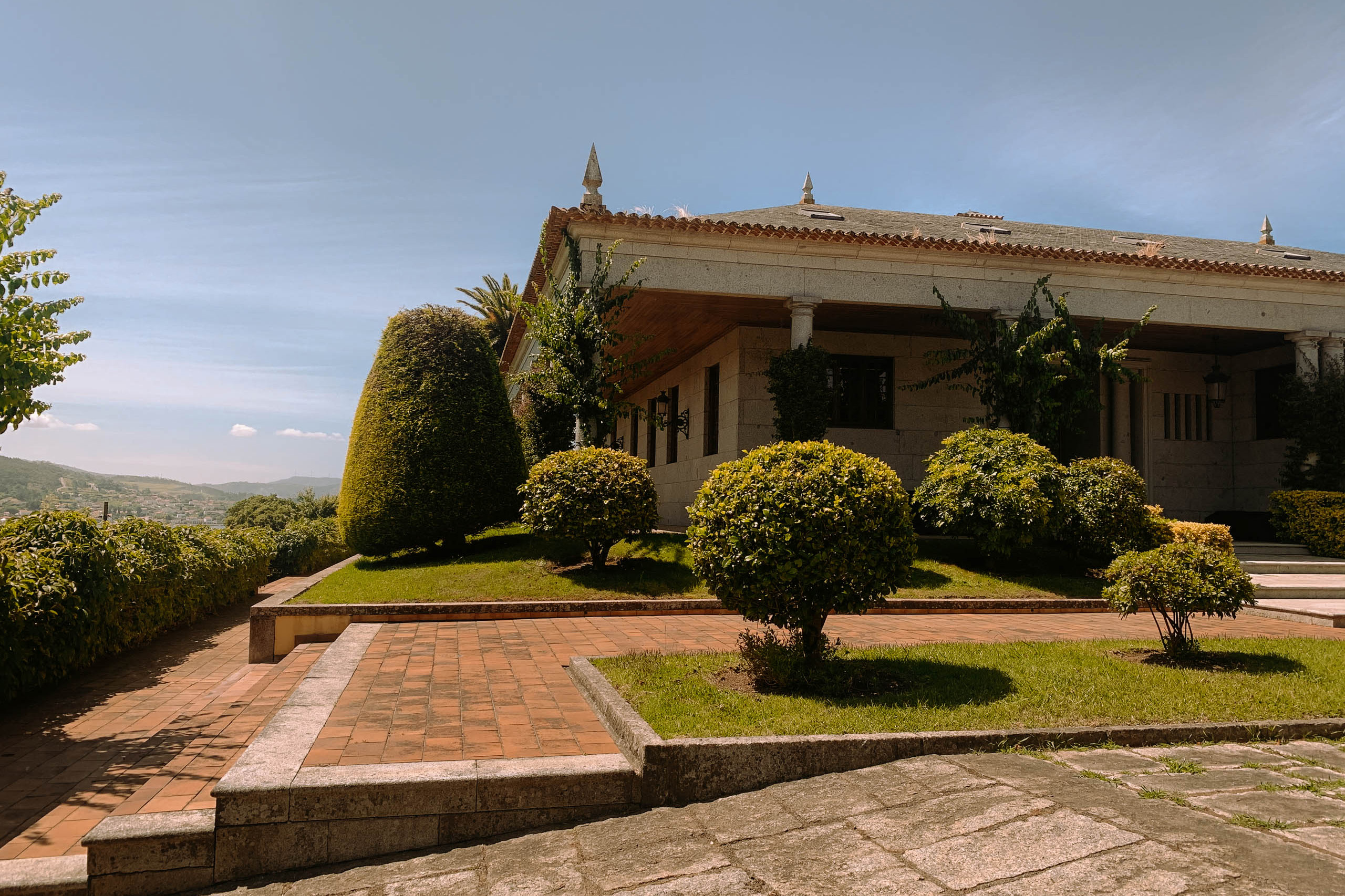 The perfect combination of climate and land
Vía Atlántica was built at the beginning of the 17th century in O Rosal, a privileged location due to the climatic characteristics of Atlantic influence, which are manifested in mild temperatures and high and well-distributed rainfall, with a drop in water in the summer months.
The winery, now restored, maintains its original structure and its centuries-old vineyards, which are located in lowlands at an altitude of less than 300 m. The curious trellis system increases the insolation of the leaves, favouring ripening and removing moisture from the bunches and leaves. The conjunction of all these factors favours the cultivation of the Albariño variety and endows our wines with great personality.
Rías Baixas is the denomination of origin with the highest production of wines in Galicia, currently exceeding 22 million litres.
Our century-old vineyards are located in lowlands very close to the sea and associated with the lower reaches of river courses, which allow us to grow our grapes at mild temperatures.
The trellis system of our vines allows the sun to shine directly on the leaves, favouring the ripening of the grapes to produce high quality albariño wine with unique personality.
Vía Romana
Chantada, Lugo
Lagar de Deuses
Pazos, Ourense